Podcast: Play in new window | Download (Duration: 21:04 — 22.5MB) | Embed
Subscribe: Apple Podcasts | Android | RSS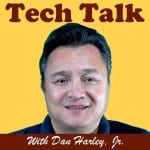 This is Episode #85 of Tech Talk with Dan Harley. I review the Flok Loyalty App system. How to turn your customer's smartphones into a virtual loyalty punch card and an efficient way to communicate with them. Very easy to use & reasonably priced.
NOTE: I have a SPECIAL OFFER for those who watch or listen to this episode.
Try Flok Customer Loyalty App System FREE For 7 Days!
Try Carbonite Cloud Backup System FREE for 15 days!
Try RoboForm Password Management System For FREE!:
Try Constant Contact 60 Day FREE TRIAL:
Can Your Customers Find Your Business?
Use This FREE Business Listing Report To Find Out: